Quality, Innovation, Technology, Professional ethics: the values of E.C.M. they evolve hand in hand with the evolution of the window and door market. The objectives remain the same as the origins: satisfy the customer, seek the most suitable solution for every need, guarantee total and personalized involvement, from data collection to production up to installation and after-sales assistance.
Loyalty to the values of competence, conscience and respect for the customer has allowed the Company to complete, in over 60 years of history, an exemplary path that has earned it a solid reputation on the market. E.C.M. produces aluminum and PVC fixtures, doors and windows.
Our company was born in 1960 from the intuition of the founder Mario Cappella, a skilled craftsman of iron and aluminum frames. Upon his premature death, his sons, Marcello and Claudio, gave life in 1978 to the E.C.M., Acronym of Eredi Cappella Mario, with the aim of continuing and strengthening the artisan tradition of the origins.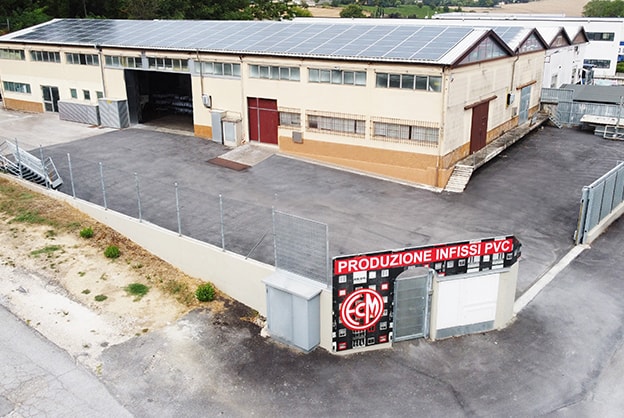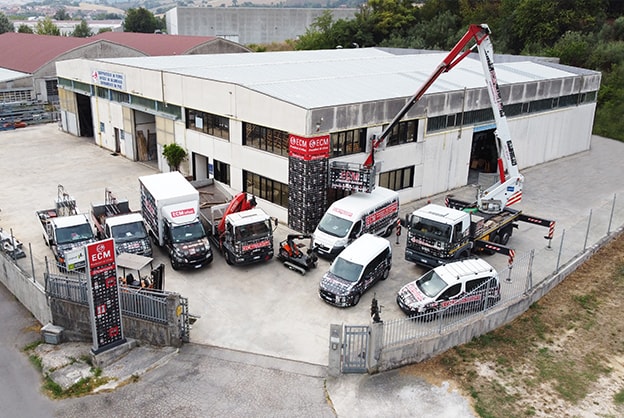 From here onwards a phase of expansion and growing successes began which culminated in 1985, when E.C.M. moved to Osimo near Ancona, resulting in expansion of the headquarters in 1992, of the workforce and fleet of vehicles. In 2003 the company was transformed into an LLC.
Soon the market, until then polarized on iron processing and aluminum windows, required a new product: PVC windows. In fact, in 2010 the E.C.M. he purchases his second building and begins his internal production of PVC windows. The skillful planning of constant planned company growth led in 2018 to the updating of the showroom layout in the main headquarters and to the purchase of the third production building. In 2020 the Company reaches the milestone of 60th anniversary of history, looking to the future with the same values on which it was founded; important values that were handed down first by Mario and then by Marcello and Claudio to the new generation made up of Gianmario, Mario and Marco, capable of learning the quality of artisan work for years and of reaching this goal by bringing innovation in manufacturing and business management .
That of family management is the backbone of E.C.M., a great strength that allows the company to accompany its co-founder Marcello on a path until his passing in 2023.
1960
Born in Montesicuro, a small fraction of Ancona, from the intuition of the founder Mario Cappella, skilled craftsman of iron and aluminum frames
1978
The E.C.M was born acronym of Eredi Cappella Mario
1985
Transfer to Osimo Scalo, near Ancona
1992
Headquarters expansion
2003
Transformation of the Company into Srl
2010
Purchase of second production building
2010
Start of production of PVC windows
2018
Purchase of a third production building